Field trips
Appropriate exposure trips are planned for children of all classes. Combining both fun and education, these trips provide an opportunity for children to observe, document and make a presentation on what they have gained from the trip.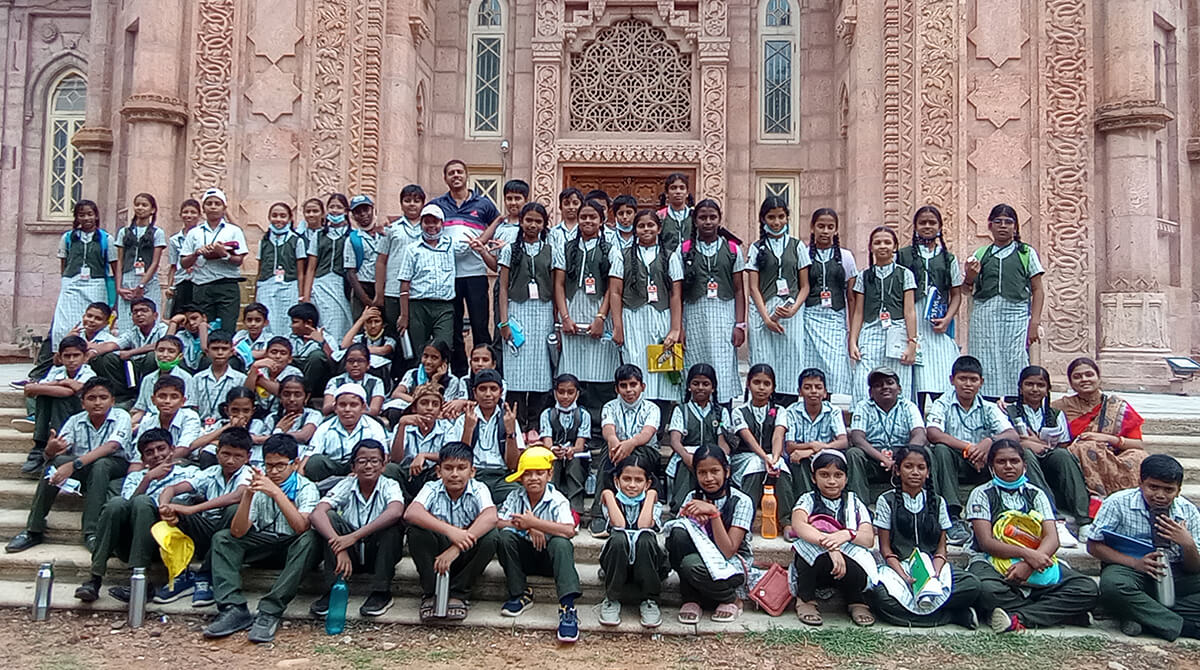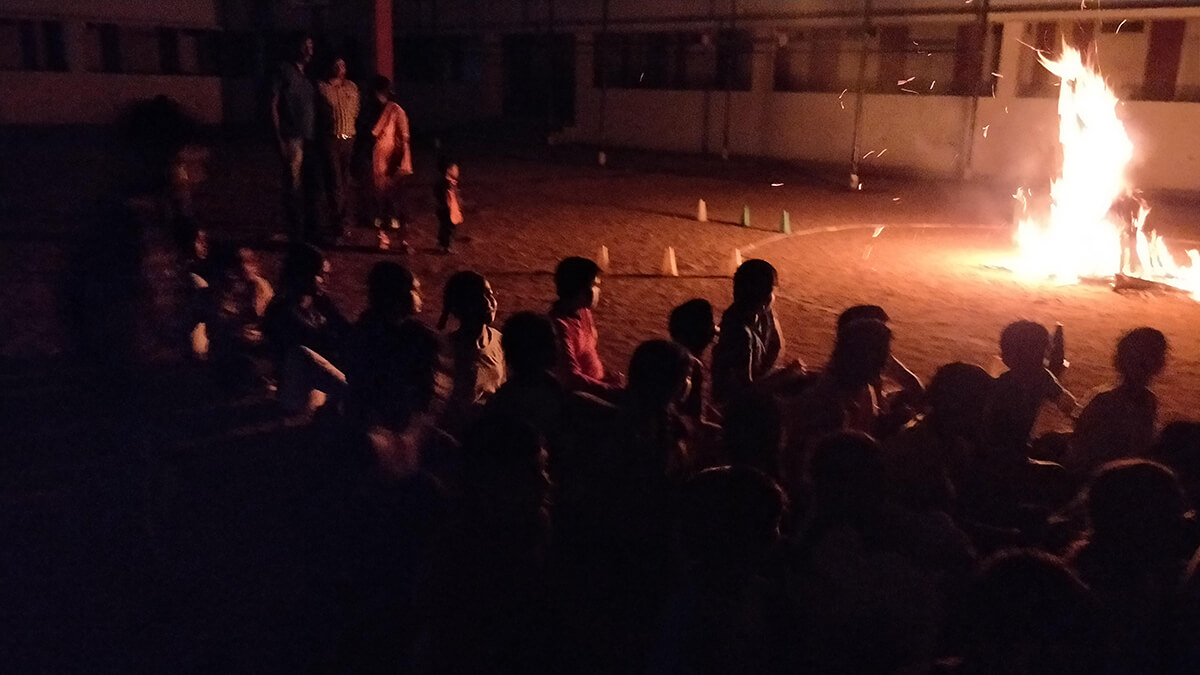 Co-Curricular activities
Our curriculum beyond classroom focuses on personality and life skills development programs.
The joy of enrichment is within the experience of every child. While there are children whose particular talent is bound to surface during their developmental process, for others, finding that 'thing' which sparks the curiosity and interest that will last a lifetime, will be as a result of any number of trial runs.
Inter House Competitions
Several competitions, to name a few, elocution, debate, cookery, arts such as music and painting, mathematical challenge, Rangoli, face painting, quiz of various genres and more are held during the academic year to allow themselves to explore the area, kindle their interest and discover their capabilities. Our joy of giving awards and theirs to receive the same is much awaited in every weekly assembly.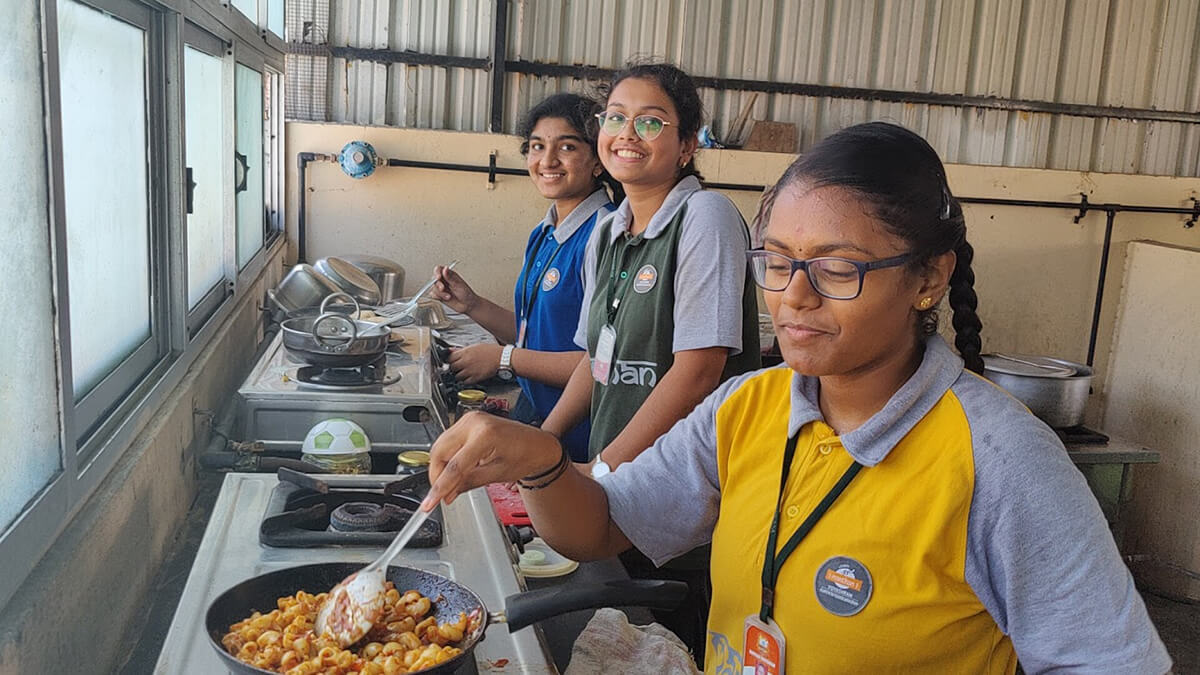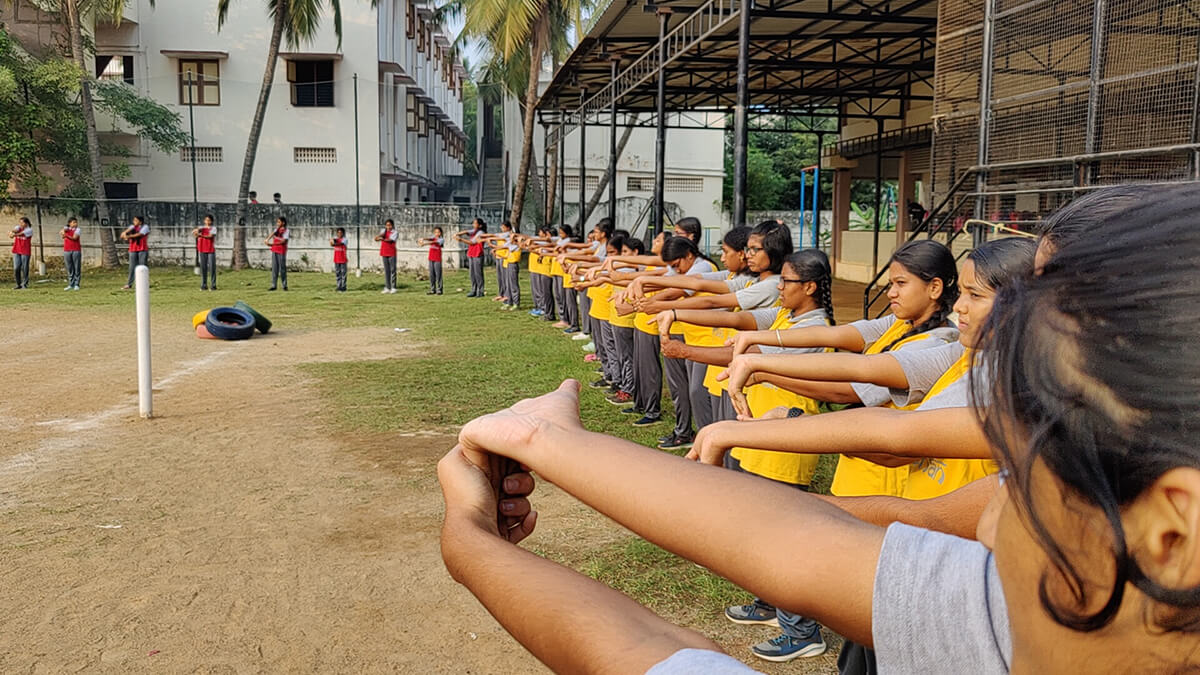 Sports Activities
Constant efforts are taken in the sports sector to value children's jubilant participation and interest for a particular sport. 'Skills Development Programmes' are held for children to be part of learning and training sessions and spend their evenings to hone their skills. Currently we have basketball, cricket, shuttle badminton, and yoga classes.
Annual Sports Day event is conducted for all classes from Kinder Garten to Class 12. This includes shot put, athletic events, long jump and so on. Interesting and innovative individual and team games are held for classes Pre-KG to 5 apart from age appropriate athletic events. Children up to class 5 are motivated to give their best as they are only at the stage of acquiring the required skillset. Proud winners of classes 6 and above are awarded with medals after the grand finale.
Cultural Fest
Every Festival has its significance and meaning. This heritage is passed on to the next generation with utmost care and effort in order to not lose the originality and authenticity of the festival.
Every class is assigned a particular festival which they stage through music and drama. A 30 – 45 min programme is dedicated for the same. Children involved in these activities take up leadership roles in creating, planning, recording and executing the said tasks and activities that are overall guided by a set of teachers.
Manthan Annual Day is the Grand Finale of the entire academic year – a much awaited event by all Manthanites – parents, grand-parents, children, teachers and even the alumni. The annual day is spread over two days so that every child can avail the opportunity of performing on stage, either in a dance or drama. Thus far, our annual day programmes have brought about a sense of unlimited happiness among one and all, along with a sense of achievement in each child for having performed a role.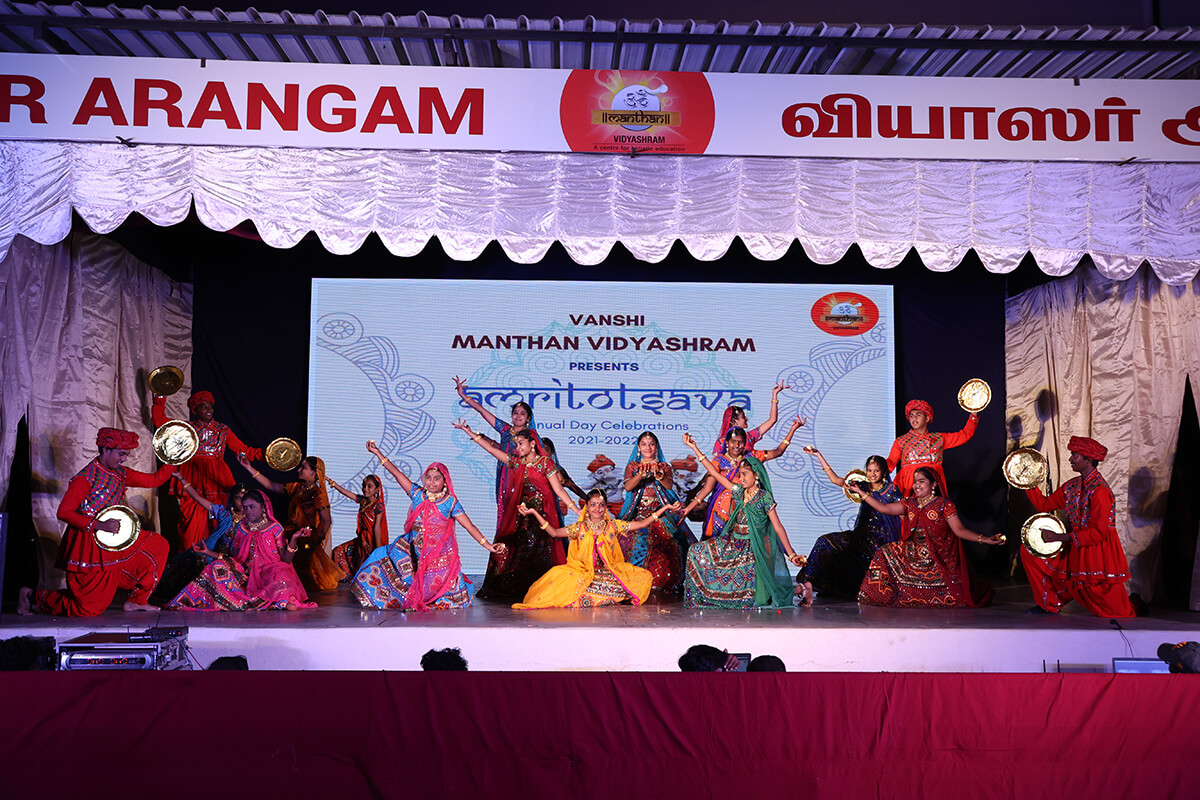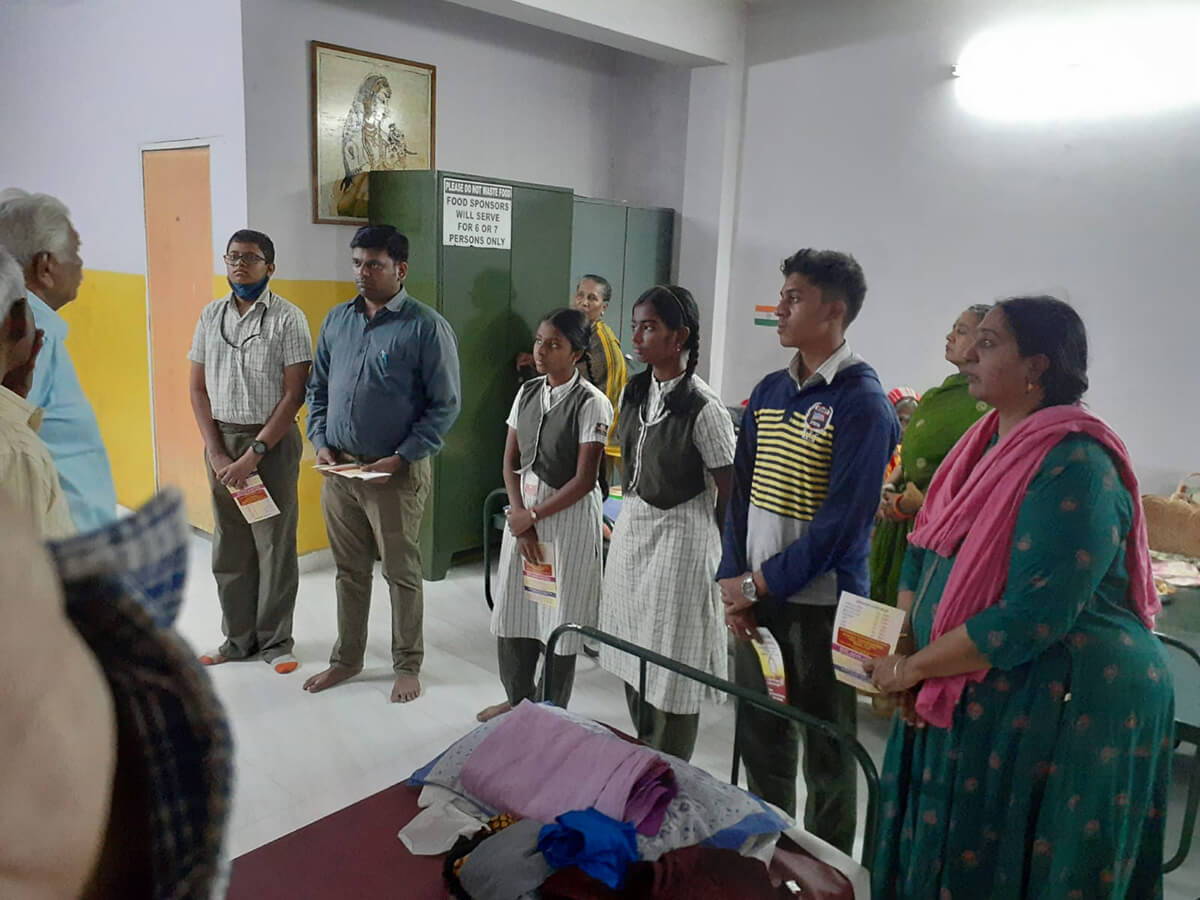 Civic Responsibility
Also, periodically Manthan conducts programmes where children are initiated into socially relevant activities. These include interacting with the local neighbourhood, local level officials, visits to old-age home and orphanage.
The aim is to inculcate in children a sense of civic responsibility.
Manthan is ever open to learning new ways of identifying varying talents in children and execute them in an innovative and creative way so as to interest children and motivate them to take a dive into their newly identified talent only to come out as an ace.
And all of the above events are published in our E-Mag – which is designed, edited and published by our children. Anvesham, our E-Mag, is witness to our potential future journalists, artists, poets and photographers.